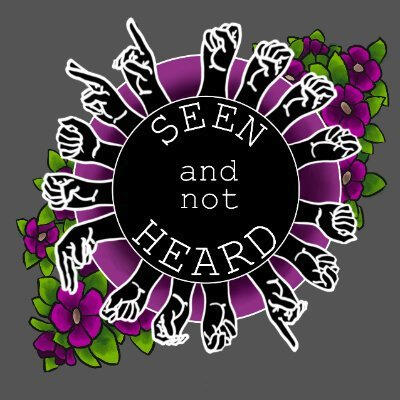 Seen and Not Heard
An audio drama about hearing loss, deaf gain, and navigating the world through changing circumstances.
---
---
Listen:
Seen and Not Heard is produced in central Virginia on unceded Appomatuk territory
Here's the information you need to nominate the show for the 2020 Audio Verse Awards. Submit nominations at audioverseawards.net/nominate.
---
Production Information:
Name of Production: Seen and Not Heard
Link to Production Website: seenandnotheardpod.carrd.co
Production Email: [email protected]
Production Twitter: @SeenNotHeardPod
First episode released between Oct 1, 2019 and Sept 30, 2020? - Yes
Is it behind a paywall? - No
How would you describe this Audio Fiction Production? - Audio Play
---
Music:
Instrumental Composition in a New Production:
Turpentine (SANH Version) by Gavin Crockett
Link to song
Sets Me Free (SANH Version) by Gavin Crockett
Link to song
---
Sound Design:
Action Sound Design in a New Production: Tal Minear
Environmental Sound Design in a New Production: Tal Minear
---
Writing:
Writing of a New Audio Play Production: Caroline Mincks
---
Cover Art:
Cover Art for a New Production: Emily Wallinga
Link to Cover Art
---
Performance:
Performance of a Leading Role in a New Audio Play Production: Caroline Mincks as Bet
Sean Lenhart as David

Performance of a Supporting Role in a New Audio Play Production:
Sena Bryer as Elaine
Leslie Gideon as Sarah
Steven Goldman as Joe